Consulting
It's far more complex to press Avocado Oil at low temperatures than many investors realize. Around the world, many decanter manufacturers, claim to be avocado oil experts simply because they are involved with olive oil. However, an optimum Avocado Oil business requires equipment from several different manufacturers.
In addition:
We recommend additional equipment, to press Extra Virgin, compared to, lower grade RAW/Crude Avocado Oil. In turn, this influences plant design and working capital requirements.
If you live in a tropical region, then it's best to grow your avocado in 'high altitude' locations – for example, in Mexico, Kenya, Rwanda, Burundi, Zambia, Tanzania or Ethiopia.
There are many reasons to establish a production plant. But to achieve high efficiency, profitably, and to be 'competitive', we suggest you will need to press (at least) 3,000+ tonnes of fresh avocado per year.
Our preference is to help design your plant from the beginning. Avocado oil production is similar to any other product; the business case has to 'stack-up'. We analyse what will work best in your situation, or to improve your current processes. Typically we combine technologies from different, (mostly European) suppliers. Sometimes we are asked to create savings by sourcing some refurbished equipment.
We hear lots of 'horror' stories. That's why we mostly recommend European equipment from manufacturers who also provide excellent back-up and support across the world.
Avocado Oil is expensive because we use such high quality fruit that can otherwise be sold fresh. So maximum efficiency, maximum quality and maximum output/yield are very important for the investment and profitability. An AvoHealth processing plant will:
Achieve more oil from each avocado
Need less labor
Use energy/electricity more effectively
Produce fewer, and cleaner, waste materials
Result in higher quality, more stable, oil with a longer shelf life.
"AvoHealth has developed and adapted our own special technologies, and Production Protocols, to ensure our processing plants will achieve the highest yield of the highest quality avocado oil in the most cost effective manner. But a feasibility study is always the first step. Not all avocado are equal."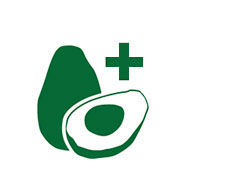 Avocado Oil Quality
Whether to press high quality, Extra Virgin, or lower grade, RAW/crude or refined is a big decision.
Each alternative has different specialist equipment, factory design and working capital requirements.
Feasibility Studies
Each project has unique circumstances. Fruit prices & oil yield change every month of the production season.
So it's important to model production costs and Return-on-Investment, for your bankers.
Designing a Production Facilitiy
Many decisions are required to build, rent, or prepare, a factory.
AvoHealth suggests an optimum way to design 9 different work areas in your building.
Source, Purchase & Commission Equipment
It's challenging to source the 'most optimum' equipment from manufacturers all over the world.
We typically create substantial savings with new, refurbished, and locally sourced equipment.
Production Rules & Protocols
AvoHealth provides Operating Protocols, to cover:
• Food Safety Programs
• Environmental Policies
• Avocado Post harvest protocols
• Production procedures
• Oil storage & packaging
...... and much more.
Market Development
We often contract to market 100% of your product.
Alternative we can develop an entire marketing strategy, to meet different target markets in every geographic area:
• Gourmet Food & Online retail
• Ingredients & Food Service
• Cosmetic industry
• Nutraceutical & health capsule
Packaging & Branding
Extra Virgin Avocado Oil is a fragile product. It requires special packing conditions to protect from damage by oxygen or light.
We ensure your oil reaches market in perfect condition.
Private Label
Distinguish yourself from competitors with Private Label Extra Virgin Avocado Oil.
We actively support Private Label distributors
---
AvoHealth has provided Advisory Services in:

USA, Mexico, Guatemala, Colombia, Venezuela, Peru, Chile, Brazil
New Zealand
Spain
Israel, Lebanon
Nepal
Ethiopia, Kenya, Tanzania, Rwanda, Uganda, Burundi, Zambia, Zimbabwe, South Africa
AvoHealth has advised to NOT make Avocado Oil in:
Samoa, Hawaii, Australia
Malaysia, Cambodia, Thailand, Vietnam, Indonesia, Philippines, Papua New Guinea, China
West Africa including Ghana, Nigeria, Congo
Madagascar
India
---